Profile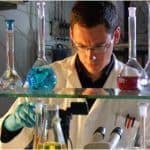 Thibaut Deviese
Curriculum Vitae
Education

The education system in France (where I come from) is a bit different from the one in the UK. I went to school in my home town "Frévent". Then, I did my first level of secondary education in the "collège" where my mum was teaching. After that, I went to the "lycée". This is the second level of secondary education in the French system. I obtained by "baccalauréat" which I think is the equivalent to the GCSE in the UK. I then studied chemical engineering and chemistry at the University in Paris. After that, I finished my study with a doctorate in chemistry at the University of Pisa in Italy and the University Pierre et Marie Curie in Paris. These are many years of study but it was fun! I learned a lot and met good friends.

Qualifications

Baccalauréat in science (maths, physics, chemistry, biology), Masters in chemical engineering, Masters in analytical chemistry and PhD in analytical chemistry.

Work History

2009 - 2014: Scientific department of the British Museum 2014 - present: University of Oxford

Current Job

I currently work as a scientist at the University of Oxford in the Oxford Radiocarbon Accelerator Unit.

Employer

University of Oxford

This is an amazing place where to study and work! Beautiful buildings, great colleagues and MANY students!
The elements important to my work are:

I do radiocarbon dating in my laboratory to identify how old are the objects we analyse. The main element for me is then Carbon (C)! It is present in a lot of ancient and modern materials like wood, seeds, bones, textiles… Almost everything around us contain carbon! Organic materials also contain other elements such as oxygen, hydrogen, nitrogen and a bit of sulphur but I mainly work with the carbon atoms.

Favourite thing to do in my job: Handle archaeological objects and analyse them to discover their secrets!

About Me: I am a French analytical chemist. I grew up in France but I have now been living in the UK for more than 10 years!

Read more

I grew up in North of France just across the channel in a small town called Frévent. I then went to Paris to study chemistry and, because I like a lot archaeology, I spent most of my summers doing archaeological excavations. I finished my study in Pisa in Italy. That was amazing! Great weather, great food, very beautiful cities… I then moved to the UK in 2009. I lived for 5 years in London and since 2014 I live in Oxford. I enjoy a lot travelling and every year I go to visit at least 5 different countries.

My Work: I am a scientist working with archaeologists to identify how old things like ancient mummies are. We use a technique called "radiocarbon dating". We can date things that are up to 50,000 years old!

Read more

My work consists in analysing archaeological objects to identify how old they are. One of the latests projects I did was to date the ancestor of the rhinoceros. It is called "Elasmotherium" or "Siberian Unicorn".

We need to use some chemical procedures in the lab to clean the bones before we can date them because they are usually quite dirty.

  

We then use this big machine called "Accelerator Mass Spectrometer" to measure how old are the samples.

My Typical Day: Every day is different because I do many different tasks every day! Sometimes I will be doing experiments with my colleagues and students in the lab but other days I will be writing articles alone in my office. I also often have meetings with my colleagues and this sometimes requires me to travel to other countries.

Read more

There is no typical day in my work and this is what I like a lot! Every day is different! Some days I will be in the laboratory analysing ancient bones to find their age. Other days, I will be in my office writing scientific publications where I describe our discoveries. Sometimes I also have to travel to different countries to meet with colleagues working in other universities or in order to collect archaeological objects that we want to analyse in our laboratory. As for everyone else, there are also sometimes bad days with for exemple instruments broken in the laboratory. Luckily this does not happen too often!

What I'd do with the prize money: I want to organise a day for all of you to come to Oxford and visit my laboratory.

Read more

I would like to organise an open-day at my laboratory and offer to school students the opportunity to see our laboratory and all fancy the equipment we use. I will also show you some cool archaeological objects we analysed. The money would help to pay for the lunch in one of the very beautiful colleges of Oxford! Have you seen the dinning hall in the Harry Potter movies?

My Interview

How would you describe yourself in 3 words?

passionate, curious and a bit gourmand ;-)

What or who inspired you to follow your career?

The places I visited with my parents during my holidays and some of my teachers at school

What was your favourite subject at school?

I had two: history and chemistry

What did you want to be after you left school?

I wanted to be an archaeologist

Were you ever in trouble at school?

I do not remember! ;-)

If you weren't doing this job, what would you choose instead?

Journalist

Who is your favourite singer or band?

i cannot choose only one...

What's your favourite food?

Cheeeeeeeese!

What is the most fun thing you've done?

Eat in a restaurant totally in the dark

If you had 3 wishes for yourself what would they be? - be honest!

Travel more (for holiday), have my own house and be more athletic ;-)

Tell us a joke.

Q. Which is closer, Florida or the moon? A. The moon. You can't see Florida from here.
---
---